07 5462 4255
Eclipse Range of Timber Bollards
The Outdoor Structures Australia 'Eclipse' range of timber bollards use 190mm × 90mm dressed hardwood on galvanised posts (Double Eclipse).
Available in two forms:
Single Eclipse 1500mm tall (in-ground)
Double Eclipse 1000mm tall (bolted)
Application of the Double Eclipse timber bollard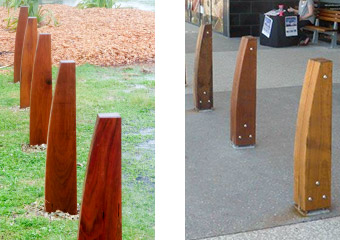 Single Eclipse (in-ground shown) Double Eclipse (bolted shown)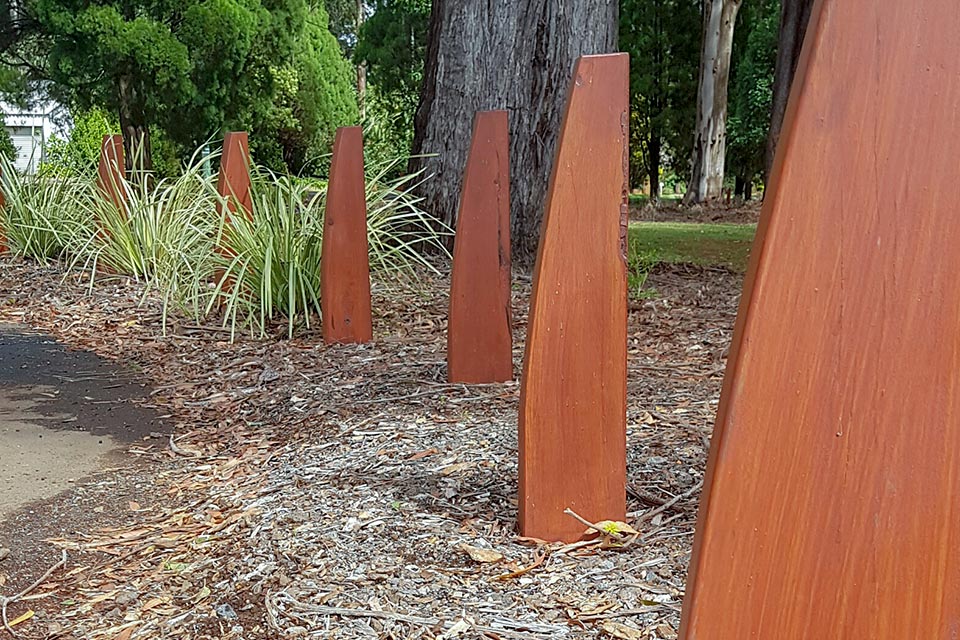 Single Eclipse (in-ground shown)
The 'Double Eclipse' shown above is constructed from two ex 200×100 pieces of spotted gum (nomally). The timber for this model only is pre-leached.
Other custom bollard designs can be supplied to order where drawings supplied.
Eclipse Timber Bollards Details: