07 5462 4255
Post & Rail Timber Barriers/Fences
Outdoor Structures Australia's (OSA) 'Heavy Duty' post and rail fences and bollards are made tough and easy to assemble.
OSA is passionate about producing high quality weather exposed post and rail timber fences and bollards suitable for the extreme Australian climate.
Every post is accurately and neatly mortised with a CNC machine ensuring you have a durable and attractive finish.
Durability Class 1 Australian hardwood (25+ years) in-ground
Available pre-oiled
OSA Quality assured
Custom designs
A matching two and three rail system are available. Both fence posts are 1.2 metres out of the ground. The two rail fence system uses 190x44mm rails and the three rail uses 170x44mm. The standard centres are 2.7m.
Specify: Outdoor Structures Australia post2hole and Outdoor Structures Australia contiunuous27.
Outdoor Structures Australia post3hole and Outdoor Structures Australia continuous1755027
Brochure: Hardwood Post and Rail Fences ›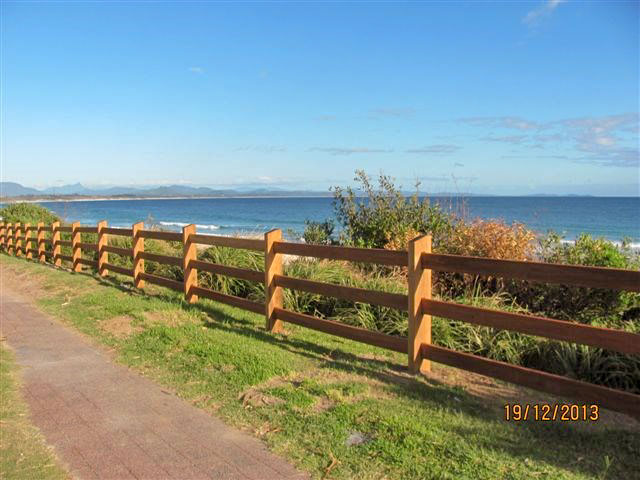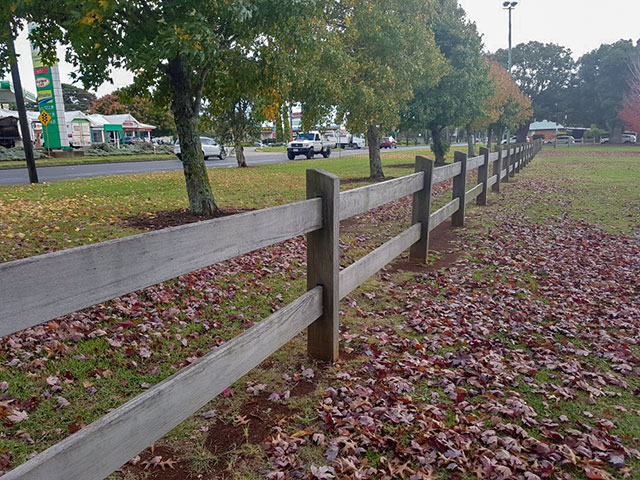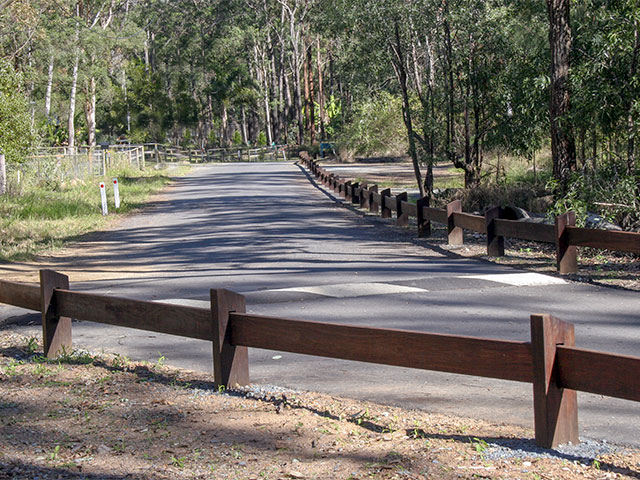 Examples of Outdoor Structures Australia's (OSA) 'Heavy Duty' post and rail fences and bollards